At Athenry AC it has long been the dream for us as a club to have our own track facilities. In some ways we have been a nomadic club training at various locations over the years, Raheen pitch, Clarin College pitch, Lisheenkyle National School and various other places in between. This has been great, and as a club we have thrived and survived, but its just not the same as having your own facilities. As a club we have been lucky, we have trained countless national champions. international athletes and even Olympians on these grass pitches, but what we don't have is a sense of 'home'. a place we can all our own. When I was growing up as a young athlete, the track was a place where, if you weren't training, you still hung out there. You encouraged others who were training, you learned from others who were doing their own thing, but most of all, it was just 'there'. If you wanted to go and run for 30 minutes, throw a few shots, do some long jump, jump over some hurdles, you just could. You didn't have to wait until official club training, and there was usually a wise head around to help you out if needed. That is what we want to bring to Athenry AC, we want to give you a home.

You can read about our facility development by clicking here, it is now taking shape, we have a really good chance that by the end of 2022 we will have that track we want, we will have that home. We are funding this where possible by grants and donations, but we still have to raise money. We never get a 100% grant, there is always a 'self funded' element. A small portion of your annual membership fee (€5) goes to the development fund, and all of the €2 we ask of you when you attend training goes to that fund also. However we do need to raise a lot more money, but where possible we want to try and avoid shaking tins, baking cakes, packing bags and all the usual things you see clubs do to raise money.
What we are therefore proposing, for our 2021 fundraiser is for people to sponsor a tree. In December 2020 we planted 3000 trees on site. These tress are all native Irish species and once grown will enclose our facility and make it a very unique site, with the track in our own little parkland. What we would like people to do is to sponsor a tree for just €20. In return we will provide you with a digital certificate of thanks and your name will go on our supporters roll for all to see that you have supported the development of our facility. Sponsoring a tree could not be easier. Through our club partner, Klubfunder, we have set up an online payment system. If you click on the link below it will take you to our site where you can enter a few details, and then pay for the tree sponsorship using a credit or debit card. The details you provide will only be used so that we can send out your digital certificate and will not be sold or passed on or used for any other marketing purpose.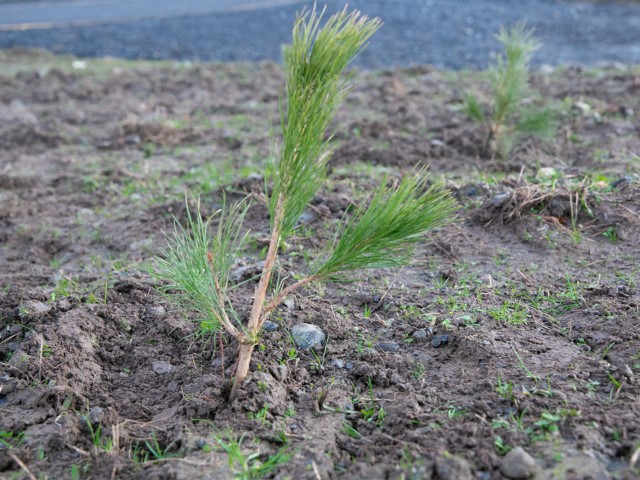 With 3000 tress to sponsor, that is a potential €60,000 revenue for the club which will make a significant difference to the amount of 'self funding' we have to raise. What would be fantastic for all of us is that you also pass this on to people you know, if every person got just a single additional person to sponsor a tree it would not take long before we would have to take this post down from the website as all the trees would be sponsored.
Thanks you for your kind support. Working together we can deliver that home, we can make a special place for our athletes, and for generations of athletes to come, and perhaps maybe, just maybe, that next Olympian can be trained in our little forest of trees.